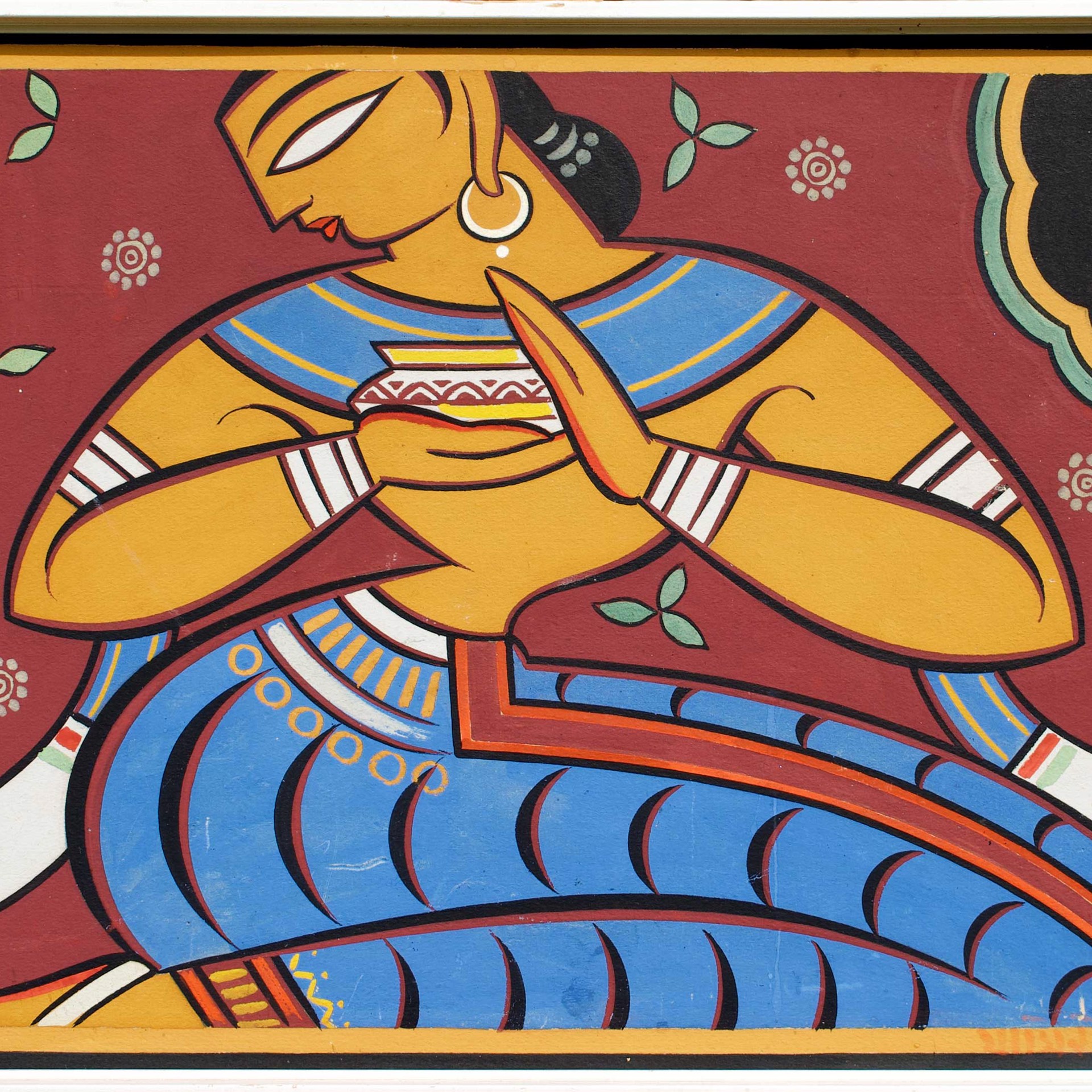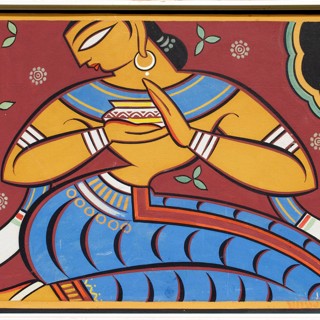 Born in 1887 into a middle-class family of land-owners at a small village called Chhandar in the District of Bankura in Bengal, Jamini Roy (যামিনী রায়) studied at the Government School of Art in Calcutta. He learned painting in the Western tradition and found first acclaim as a portrait painter in the European style. Going forward, he cultivated a personal painting style inspired largely by traditional Indian folk and village arts, particularly those of his native Bengal.

His work captures the essence of simplicity in the life of the Indian people, making it more accessible to a wider section of the population and giving Indian Art its own identity. Roy spent most of his life living and working in Calcutta and was awarded the Padma Bhusan in 1955 by the Government of India. His work has been exhibited in international exhibitions and is held in public and private collections including the Victoria and Albert Museum in London, England.

Jamini Roy died in Calcutta in 1972.

[Biography via the archives of AskArt]
Read More