John Takawira - African (Shona)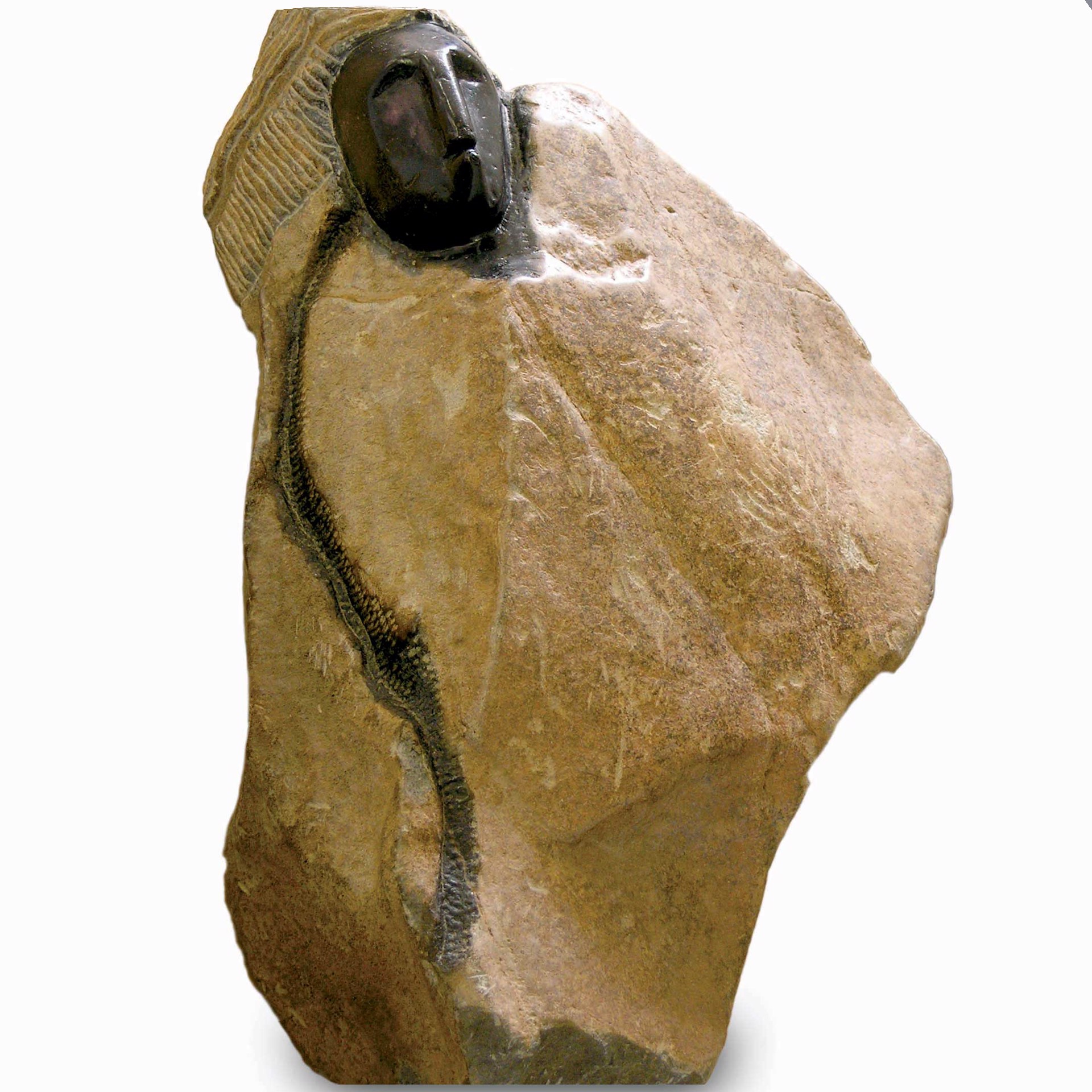 John Takawira, one of the most important and influential African sculptors of the first generation, lived from 1939 until November of 1989. His work displays powerful emotions through an earthly, poetic, spiritual and elegant style. Each piece interprets and expresses a centralized faith found within the ancient stones. The intensity of Takawira's work is comparable to that of Michaelangelo, among several other of the world's greatest artists and sculptors.
Takawira has the largest representation of works in the permanent collections of the National Gallery of Zimbabwe. He also displayed pieces in the historic 1971 exhibition in Paris at the Musée Rodin titled "Scuplture Contemporaine des Shonas d'Afrique." Other achievements include first prize awards at the Annual Nedlaw Exhibition and the National Gallery of Zimbabwe in 1981.
For Takawira, "sculpting was an act of compulsion, the result of an unpremeditated impulse." The stones themselves suggested the nature of each subject through their surfaces, shapes and textures. His sculptures speak for themselves with natural eloquence and immense strength and reflect from careful planning and deep emotional ties. Most of his stone came from Tengenenge. Takawira's pieces appear to be "sculpted by nature" and reflect the natural aspects of their place of origin. He allowed the stone to guide him in creation, giving them a timeless, historical appearance. Takawira took into consideration the nature of each stone, yet his strong personality showed through his subjects. Mwari, or God, was his main guide and inspiration. To Takawira, "he was part of Mwari's personal creation and Mwari was part of his."
"Judge," one of Takawira's last works, is the culmination of a lifetime of carving. It is the distillation of his ideas and beliefs expressing the essence of his spirituality. This piece has a commanding presence and spirit no less great than that of the mountains of Tengenenge itself. As a whole, Takawira's sculptures seem to be "the work of a divine hand" and represent the true essence of African art.
Read More